The eggs have arrived!
All 10 chicks have hatched!
We are all incredibly "eggcited" about the arrival of some chick eggs which will spend 10 days at our school. In that time, we hope to witness the hatching of the chicks and watch them take their first steps into the big wide world. We will keep you updated with their progress.
Monday 11th March
Our eggs arrived at 10 am this morning and are sitting in the incubator ready to hatch. The children have been making predictions about the day we will see the first baby chick.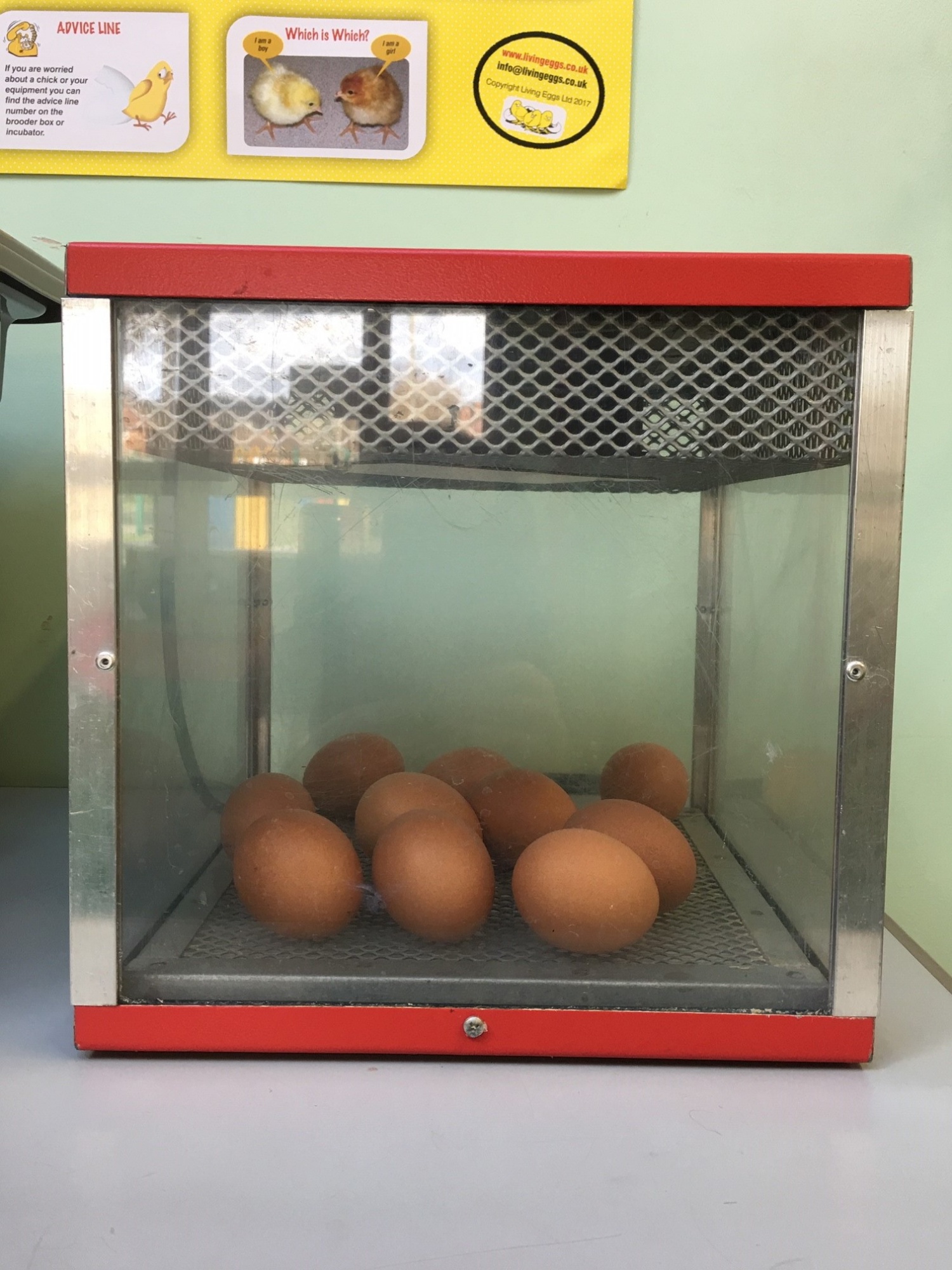 Tuesday 12 th March
There has been a lot of rolling and moving in the night and the eggs have moved. We added water to the incubator this morning and will keep a close eye on them all throughout today! We will keep you posted on any developments.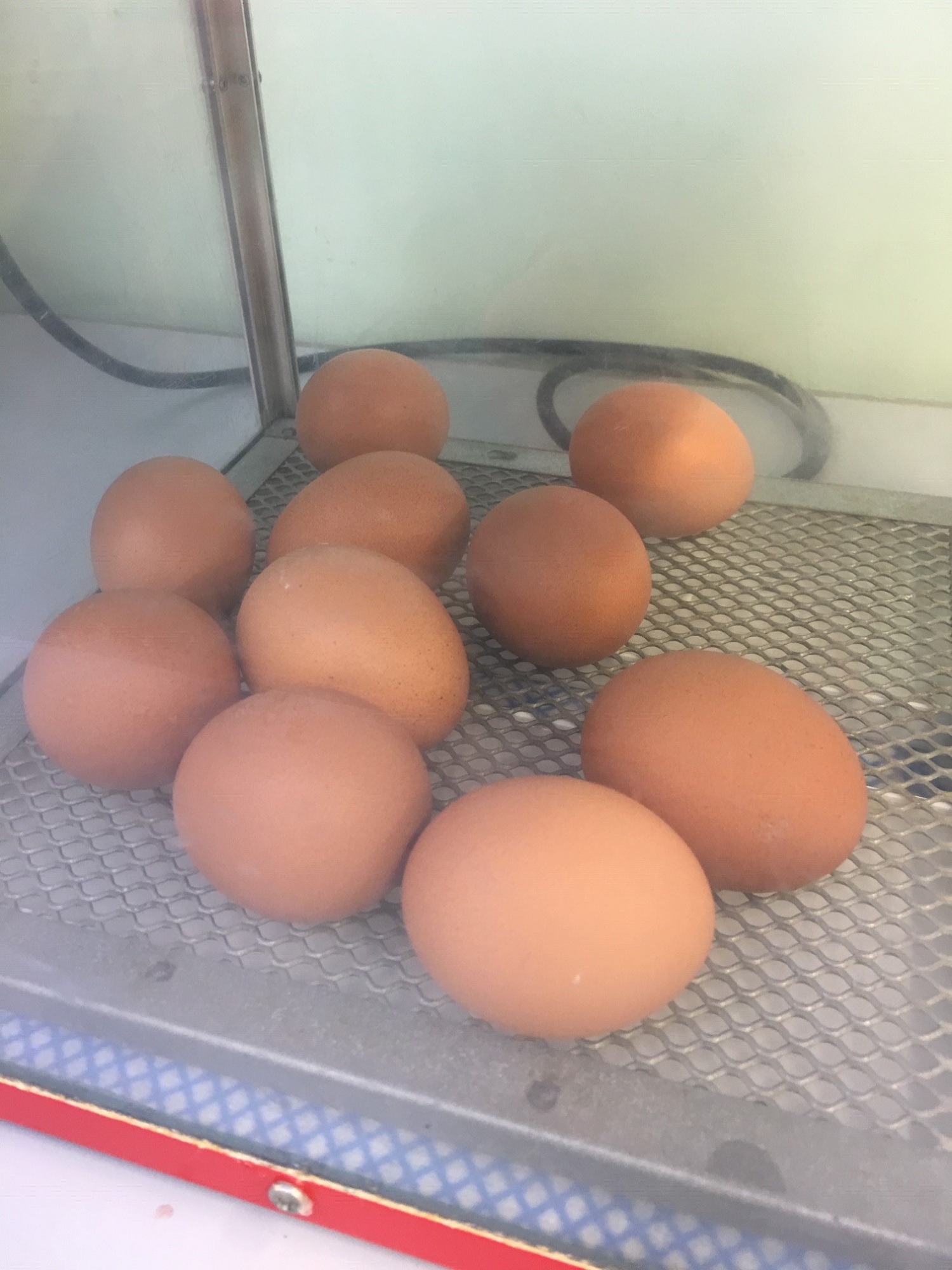 Update: We have been watching the eggs all day and at lunchtime the chicks were beginning to crack their shells, you can just see where their tiny beaks have been tapping at the egg shell. Fingers crossed for their arrival tomorrow!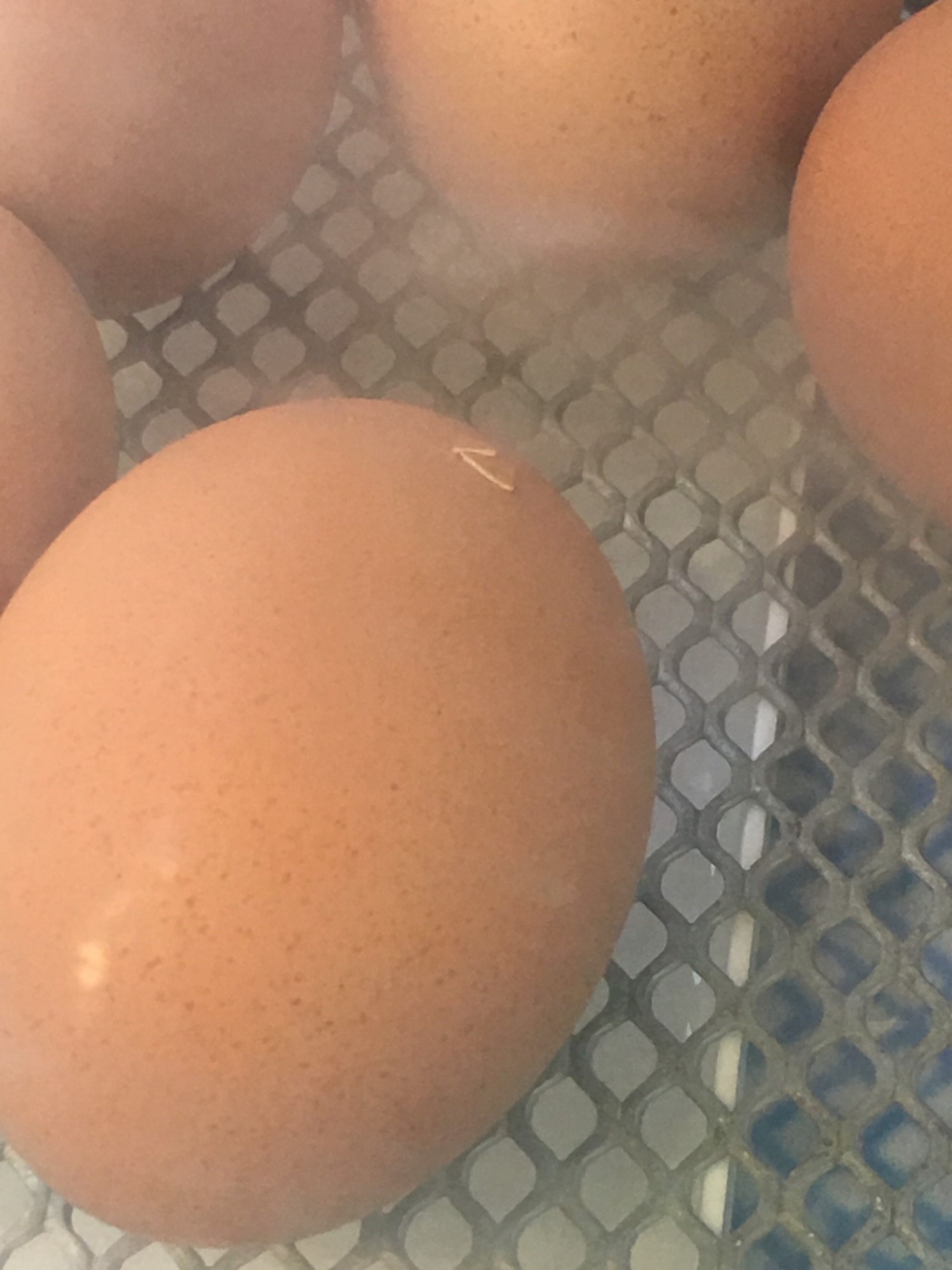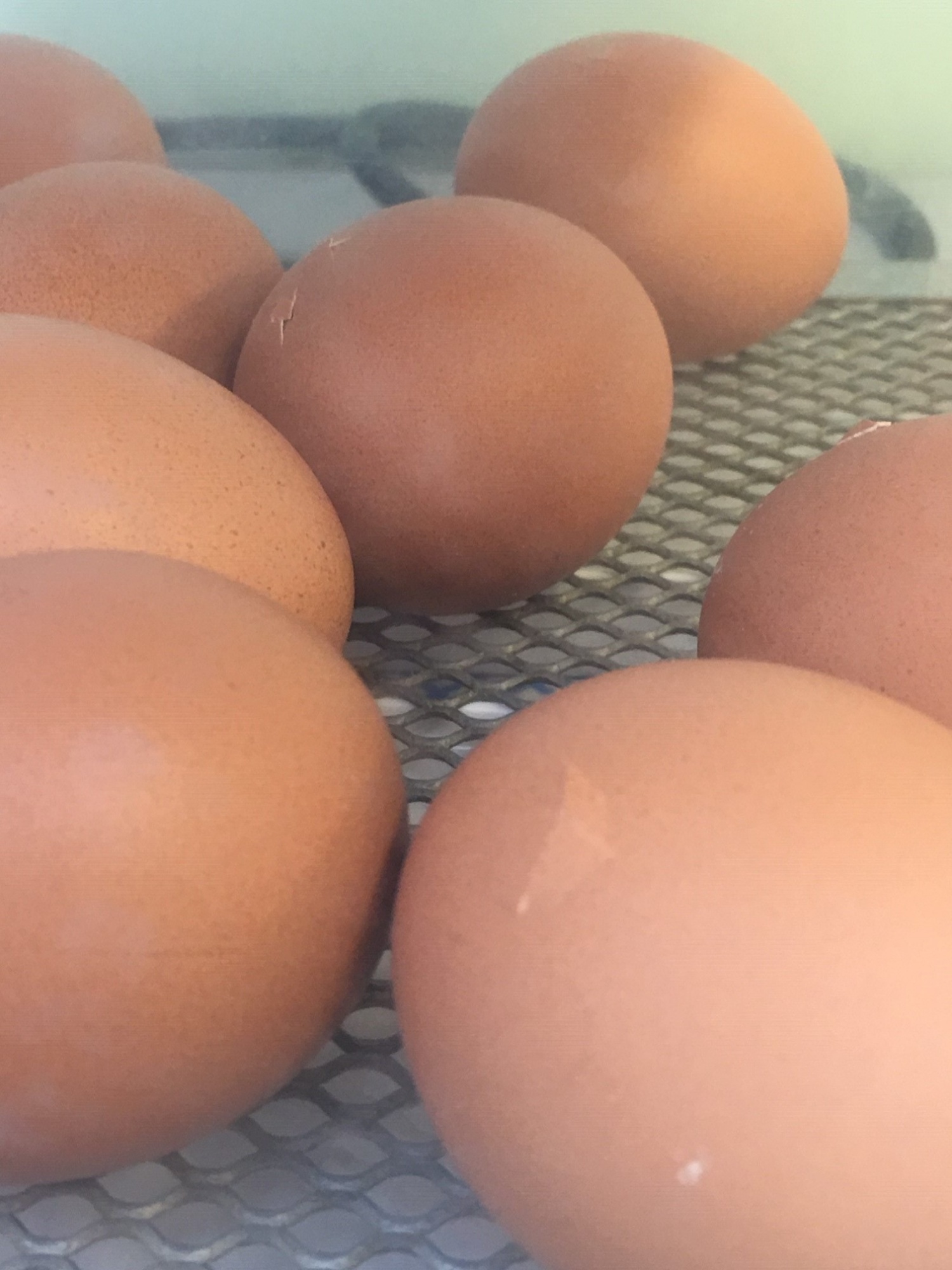 Wednesday 13th March
Staff arrived at school early this morning to find seven chicks just hatched. Two have stayed in the incubator for a while and we have moved five in to their new home for the next week. The children can start to hold the chicks from Monday.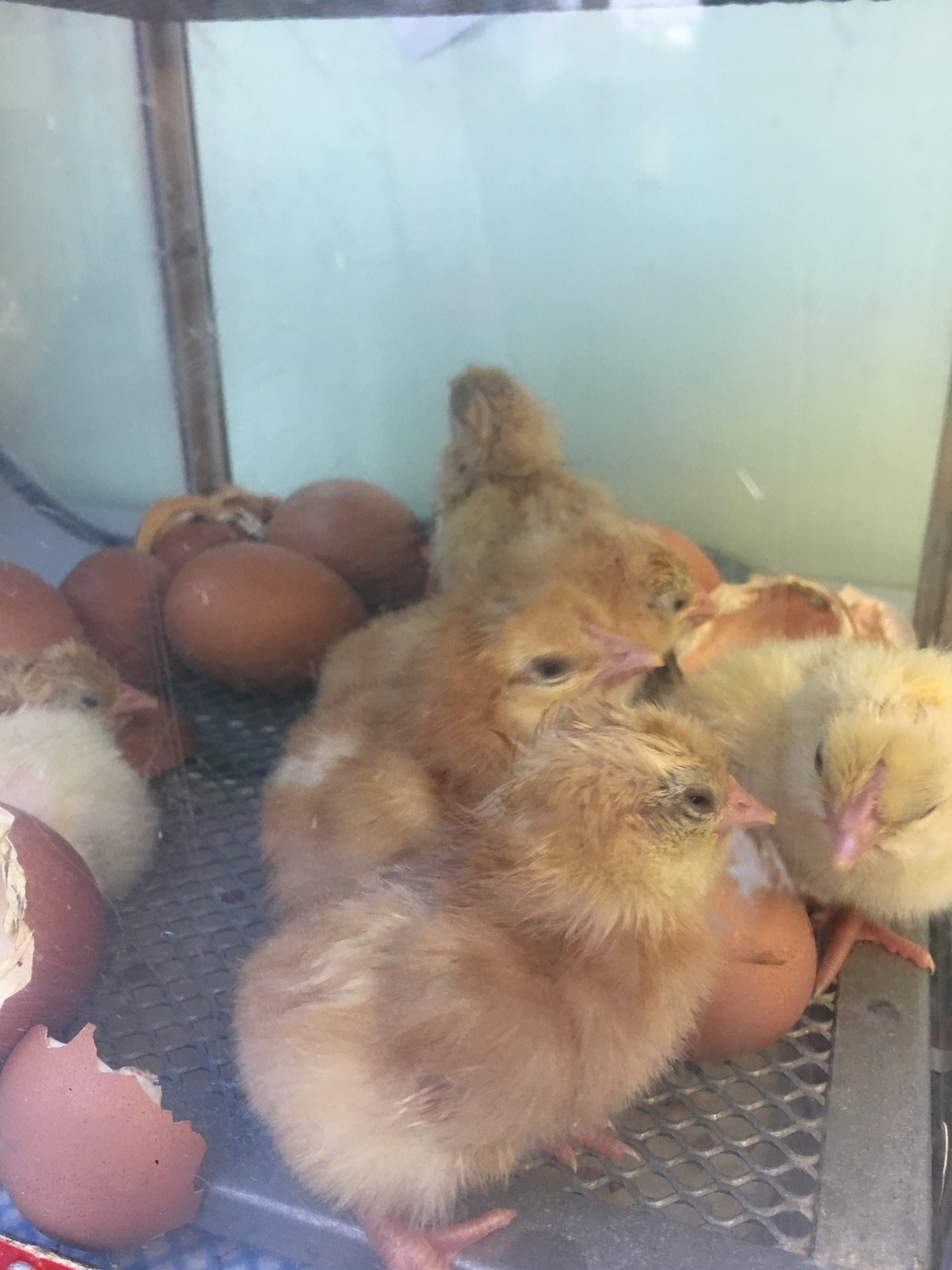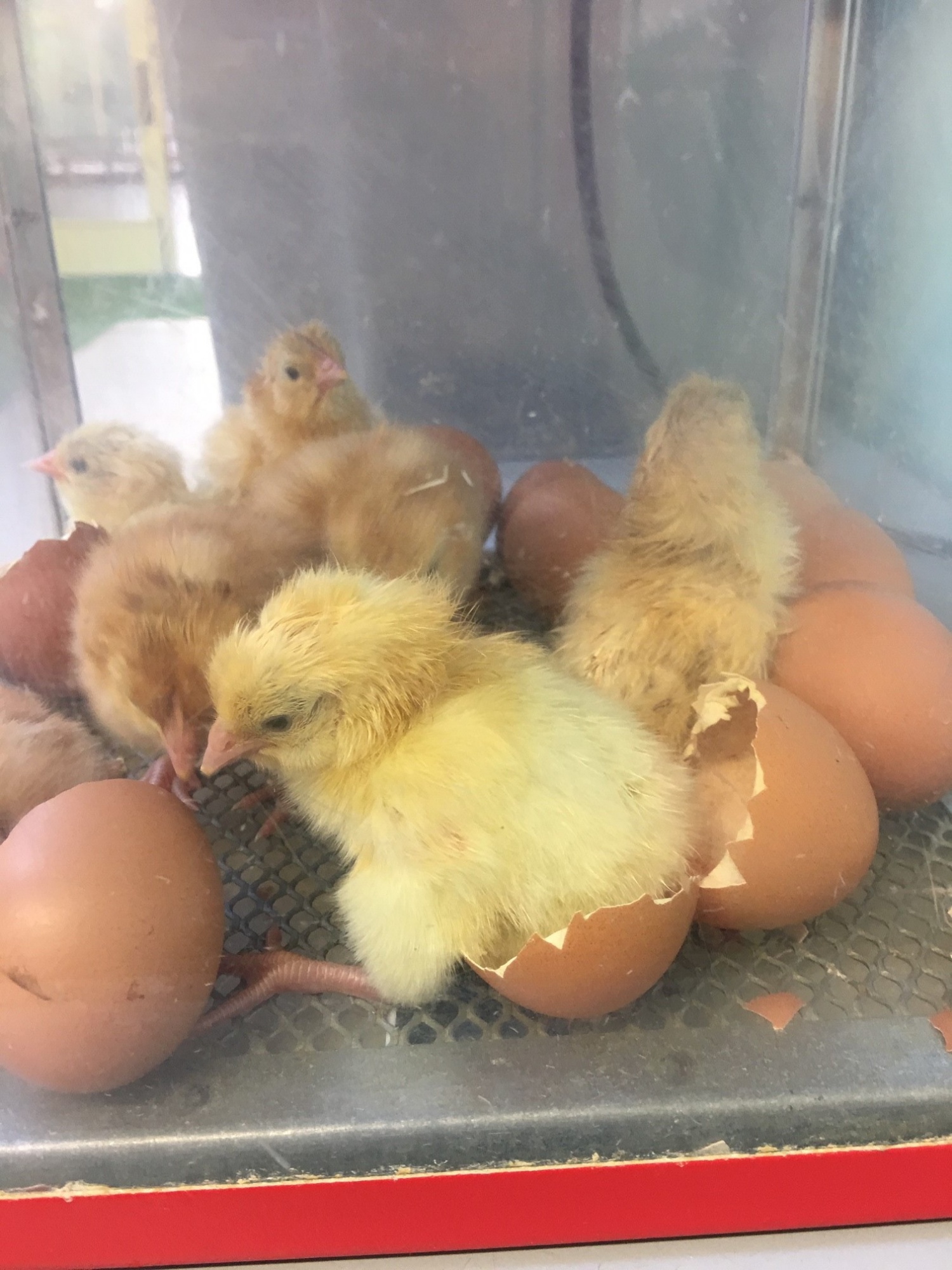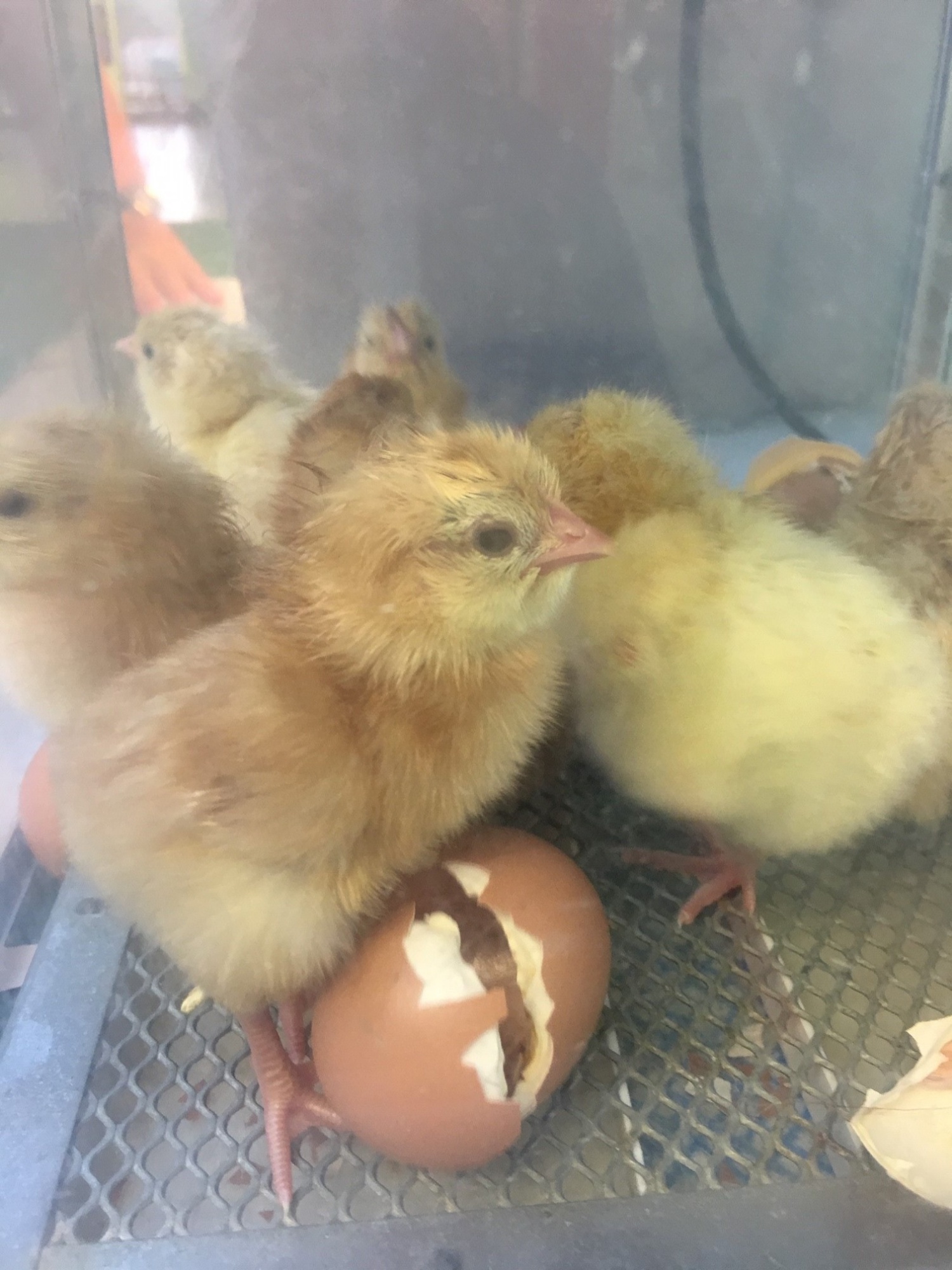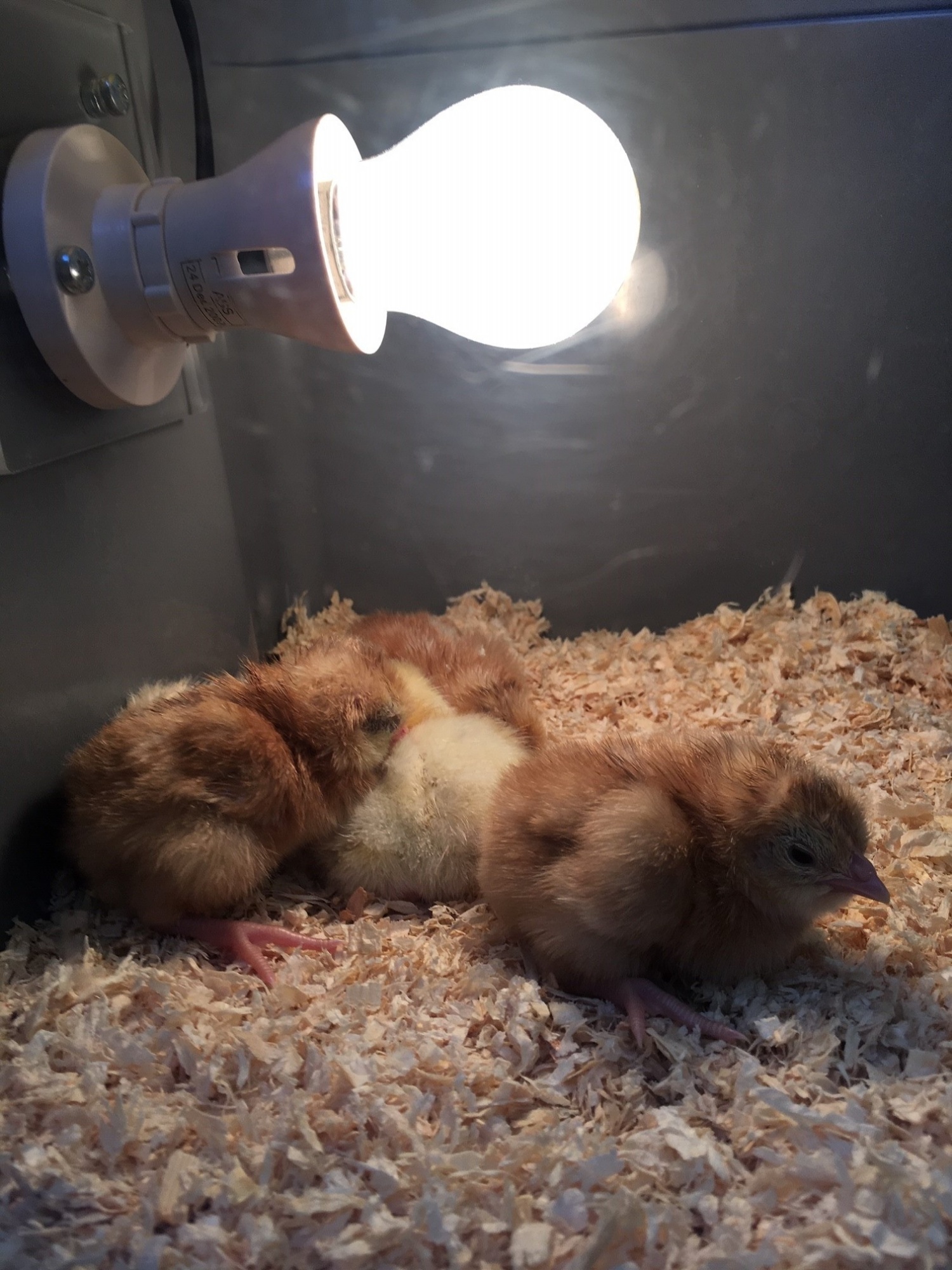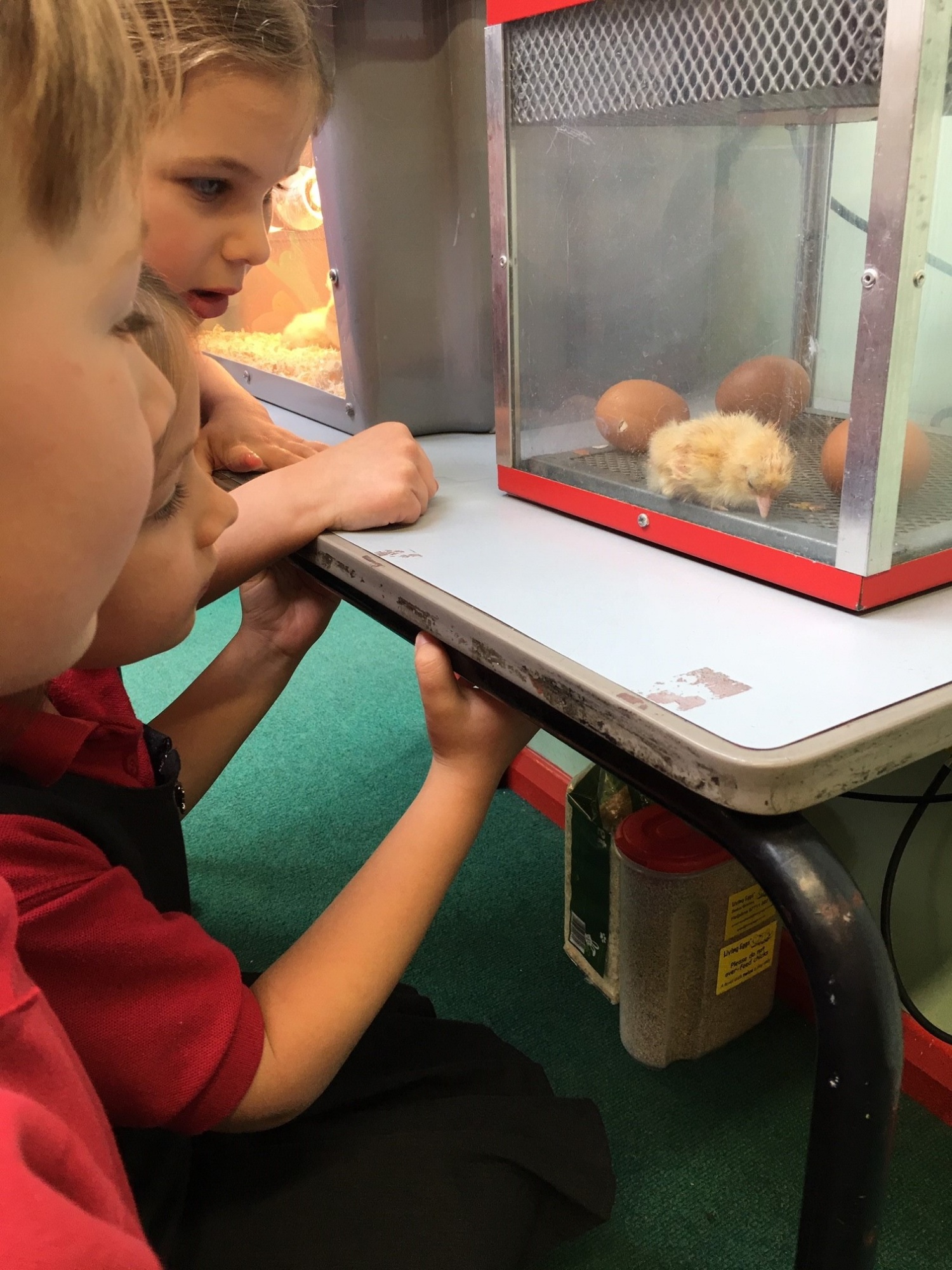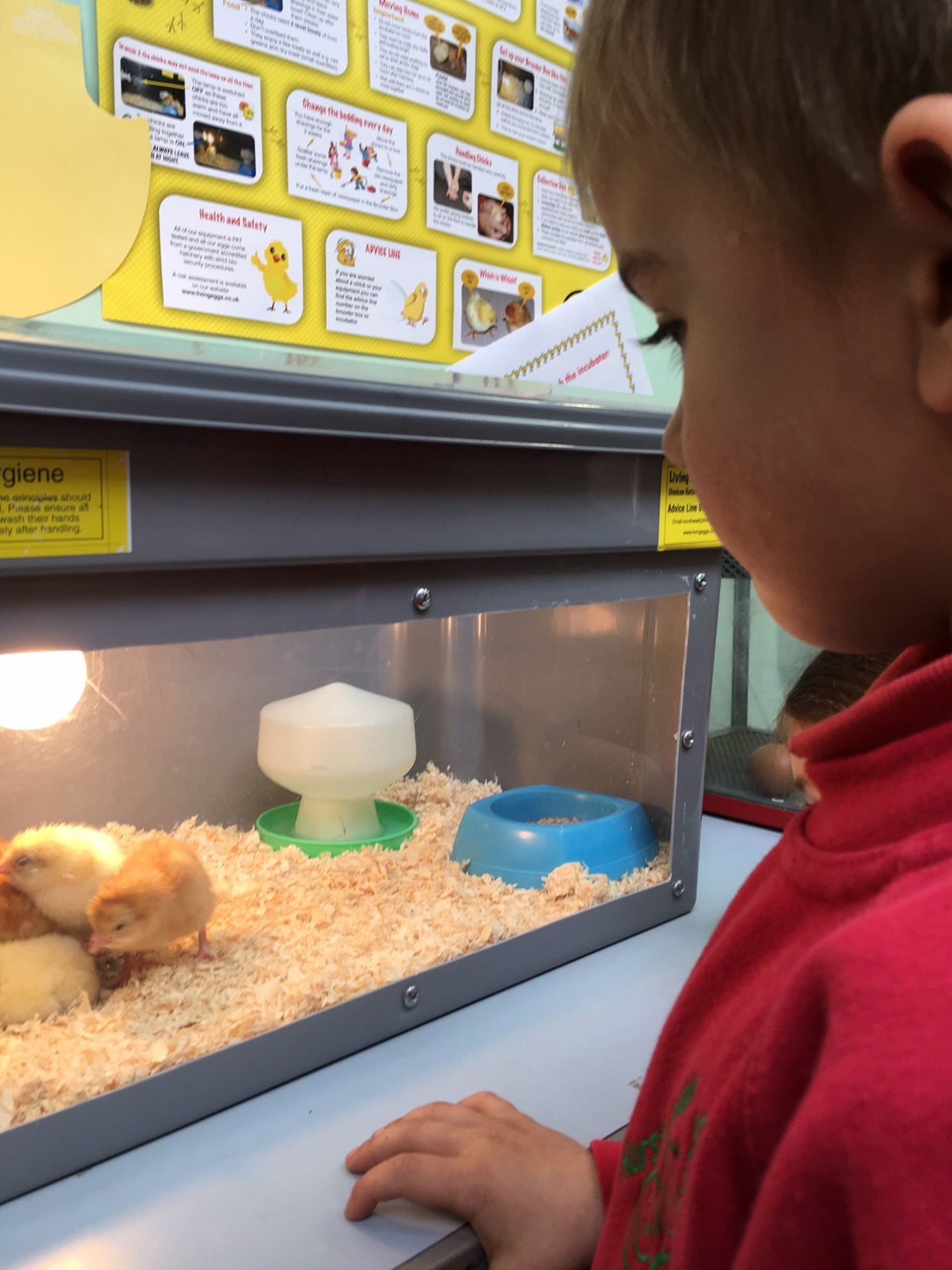 Update: Chick number 8 arrived just before lunch. Some lucky Year 1 children watched the chick break through his egg shell.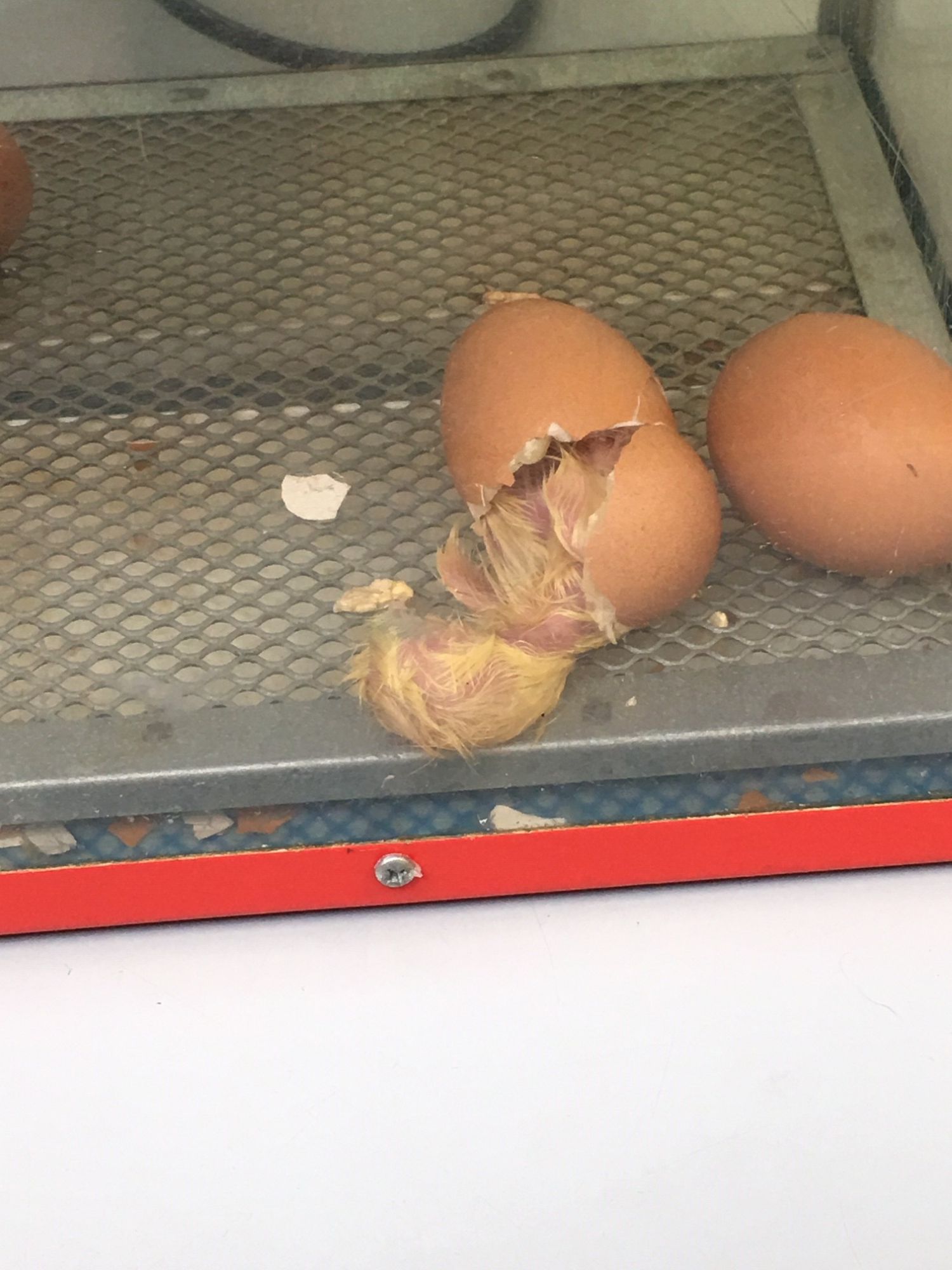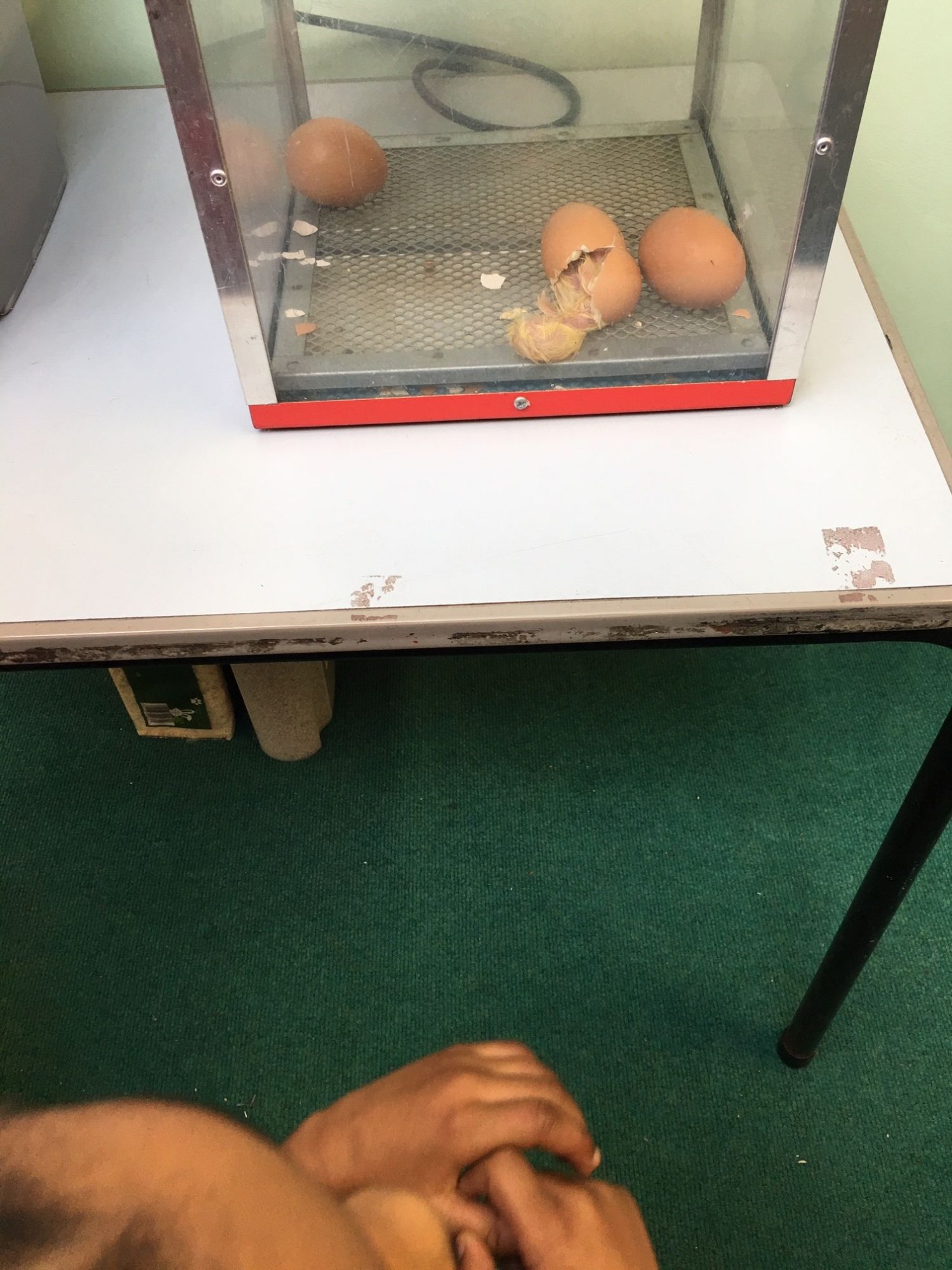 Just after lunch, chick number 9 arrived! Chick number 10 arrived at 5.30pm with lots of parents watching as they were attending parents' evening. Hopefully the last three will be transferred to their new home with the seven other chicks. We are looking forward to watching them grow over the next few days.
Thursday 14th March
The last three chicks were united with their brothers and sisters this morning, so all ten chicks are together again. The children have already been up visiting them this morning and watching them carefully. There are five boys and five girls, we can tell by the colour of their feathers. The language the children have been using has been amazing and their faces a picture!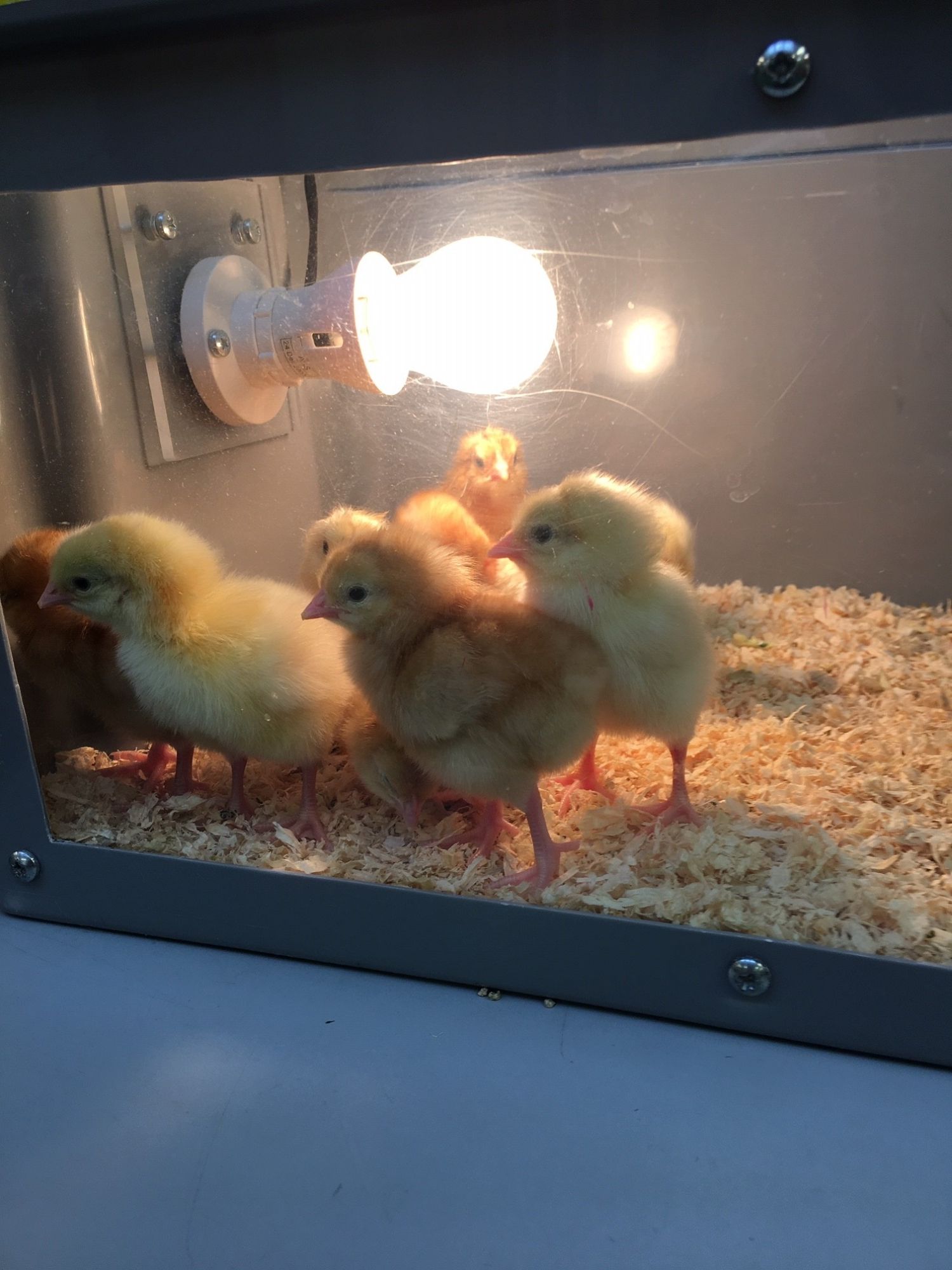 Staff were excited this morning as they were able to hold the chicks for the first time, The children will be able to hold them on Monday.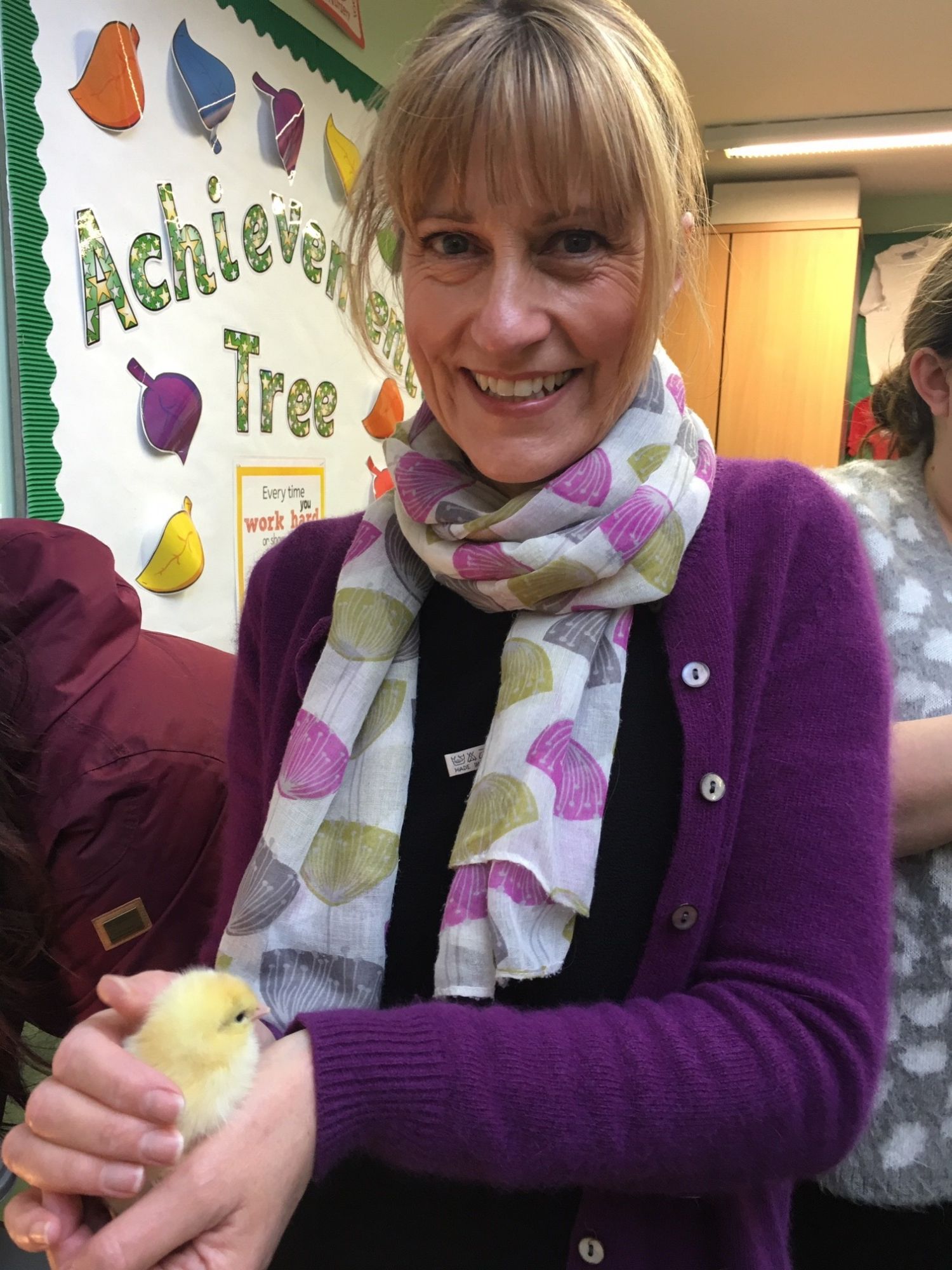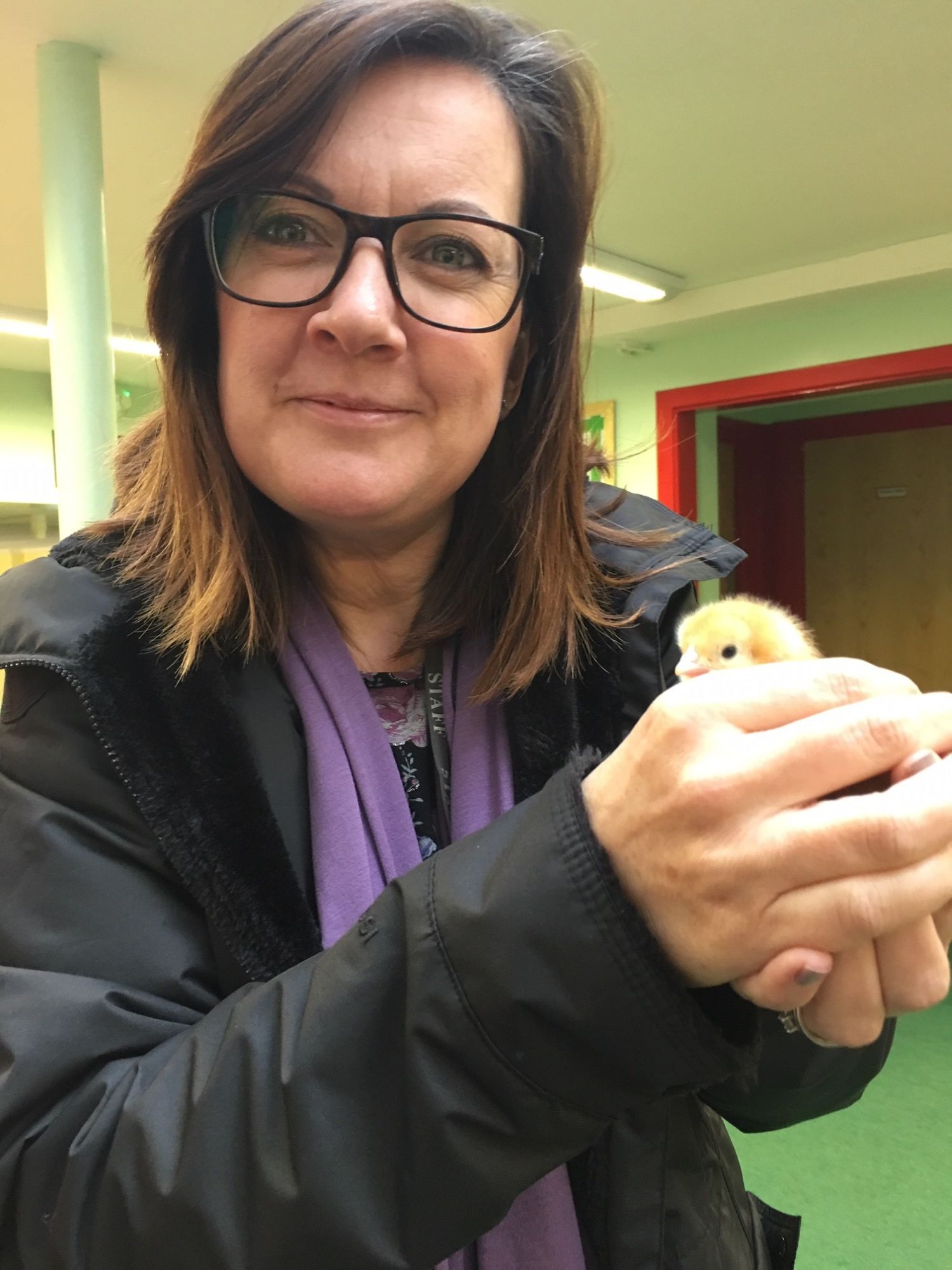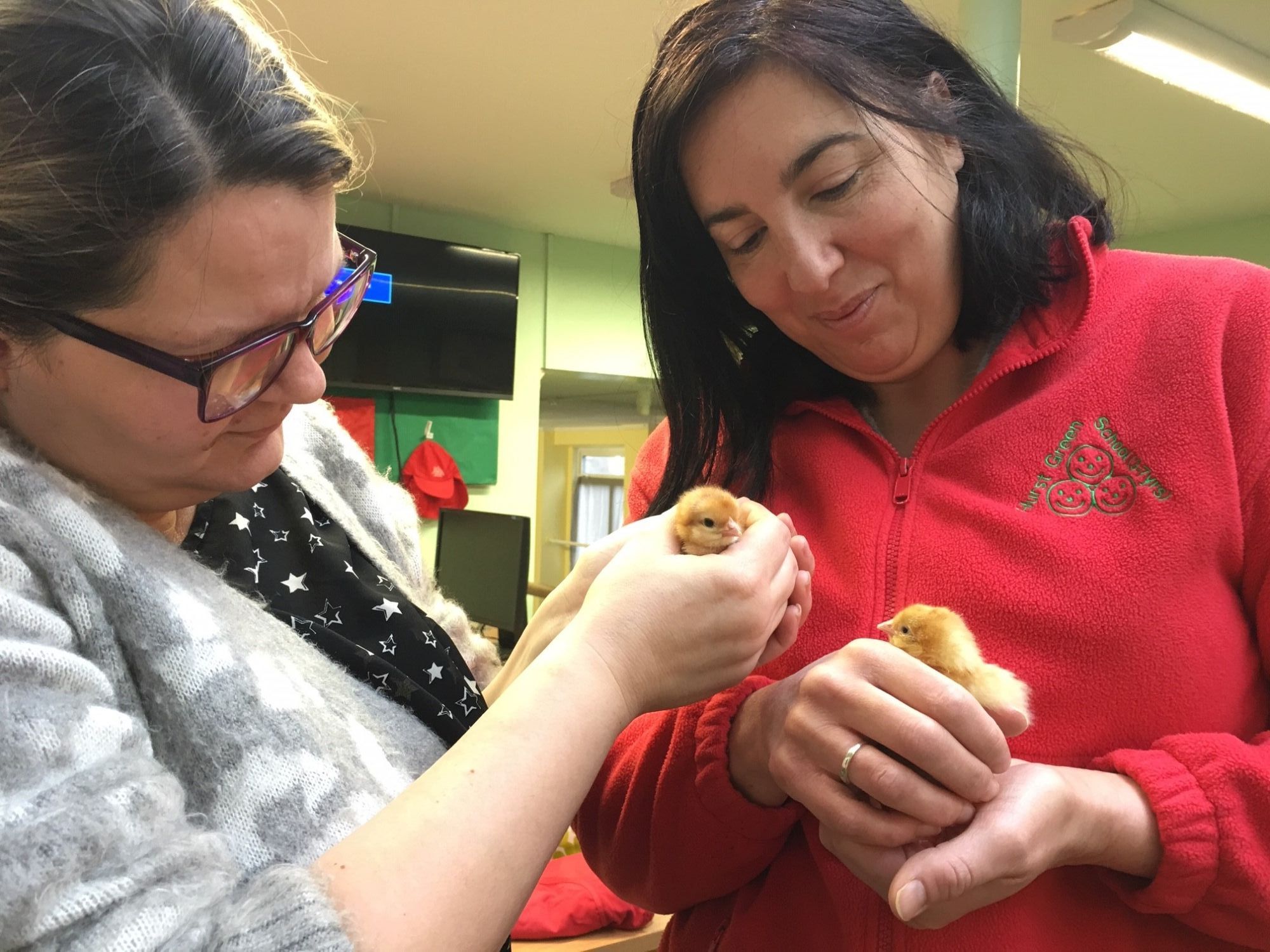 Friday 15th March
The children have been enjoying watching the chicks all day today. They will be spending the weekend with Mrs Sone and we look forward to welcoming them back on Monday.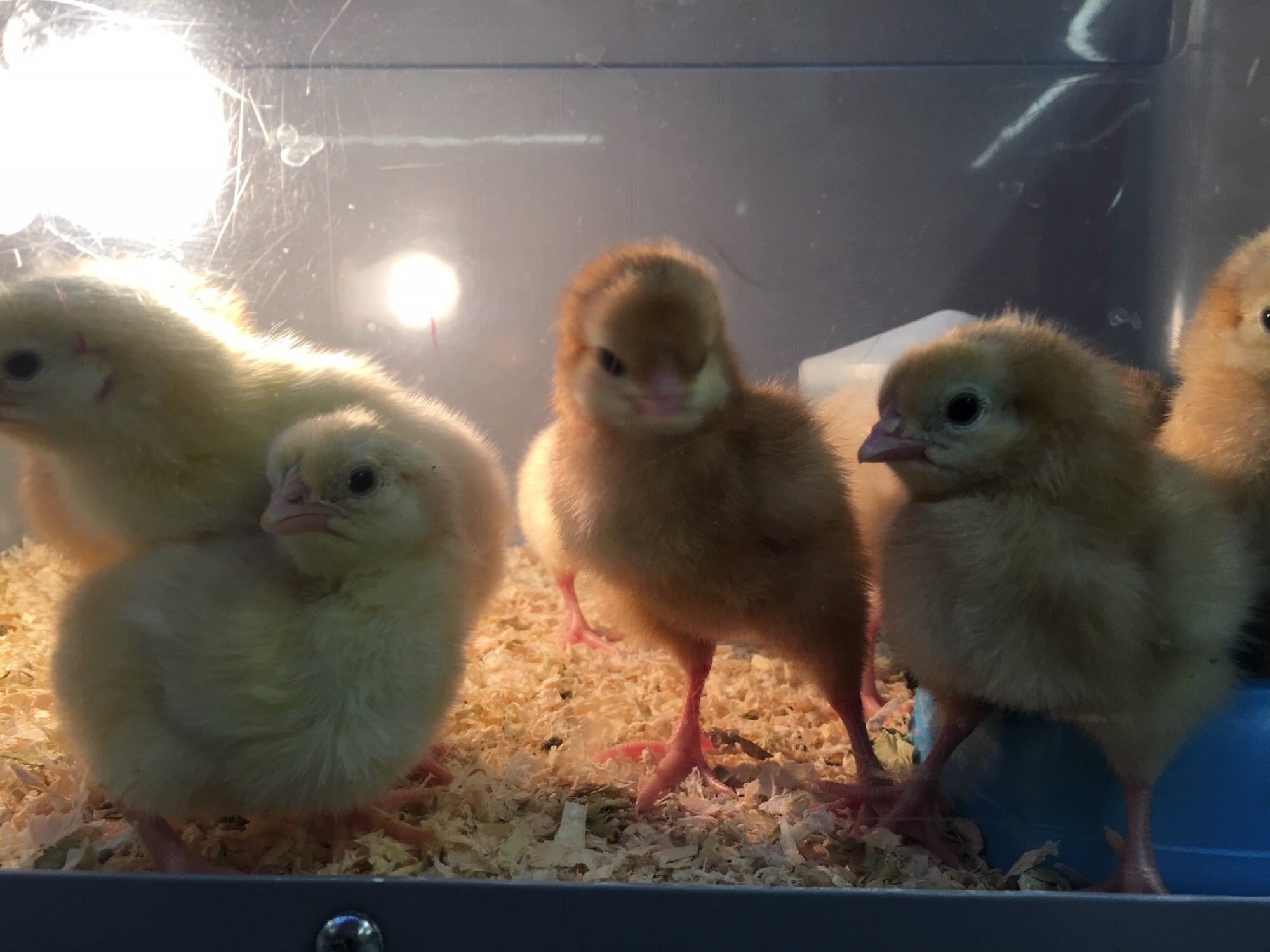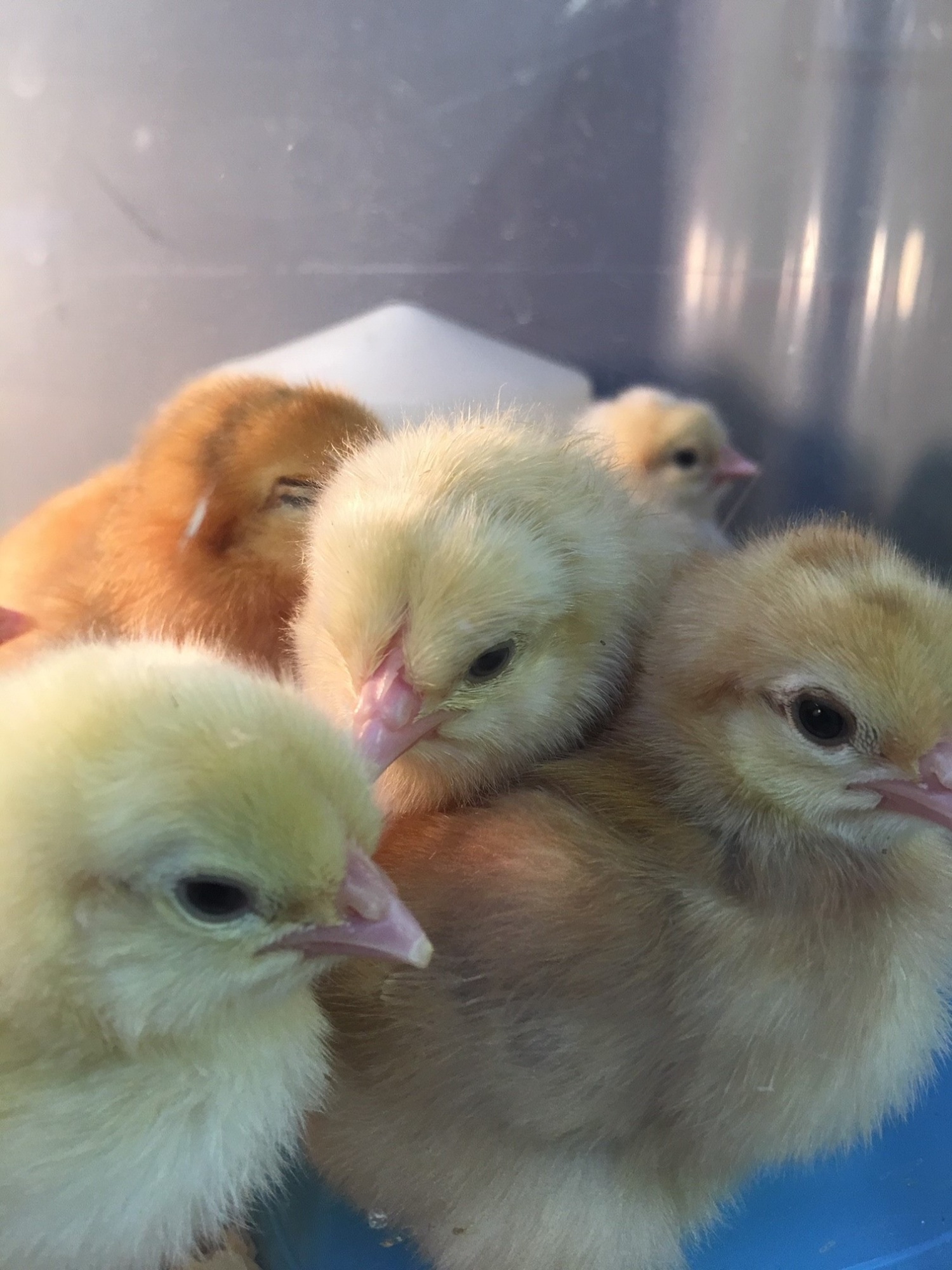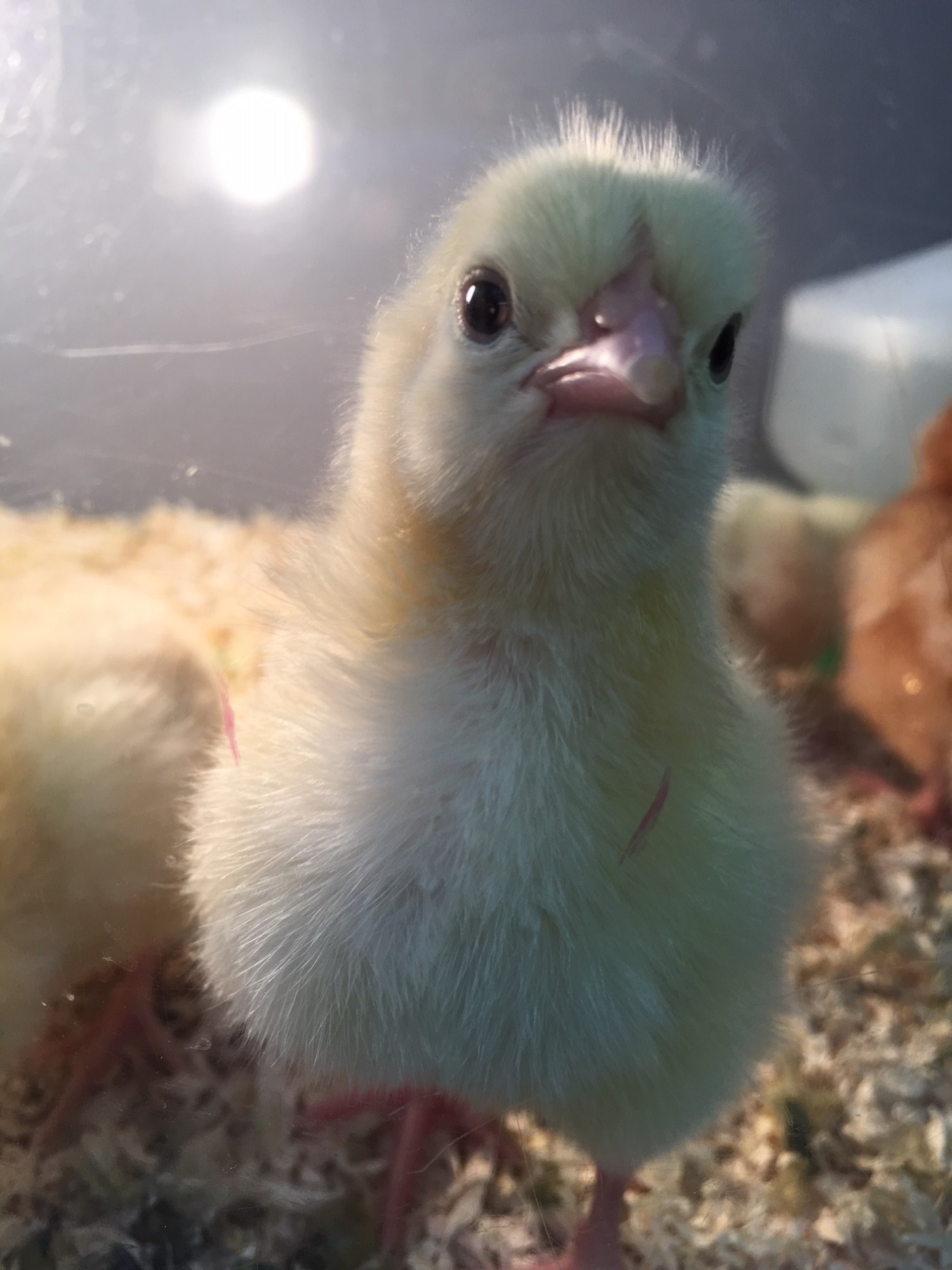 Monday 18th March
The chicks arrived back safely this morning and have grown so much over the weekend. They now have wings. The children will be able to hold them today we will keep you updated with lots of photos.